Some work weeks starts with at monday blues. But not this one. This monday was a different kind of blue: a clear blue sky and magic views over Steigen and Lofoten.
Monday morning 7 a.m., enjoying my first cup of coffee, it suddenly hit me that it was time to do the so called "Queen's route" over the mountain "Fløya" in Steigen.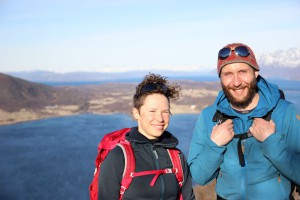 It was time to do it just right away, this very same afternoon, after wok. Luckily, these two beautiful and sporty people was all in.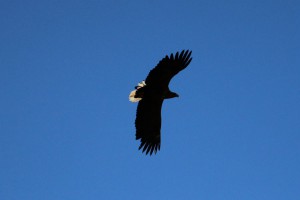 At the very start of the Fløya ridge, an eagle appeared right above our heads, sailing calmly on the norther winds.
The coastline of Steigen i already almost bear. Just a bit of winter's snow left. But spring has not yet brought any light green colours. Brown, black and yellow coastlines and islands are floating on the bright blue sea.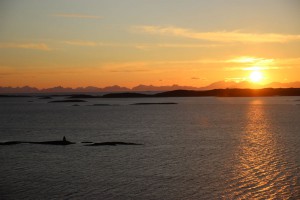 We descended Fløya landing on the beach of Holkestad, perfectly timed with sunset. In a few weeks time, the sun will not set anymore. But there is still time to enjoy the nautical twilight after sunset.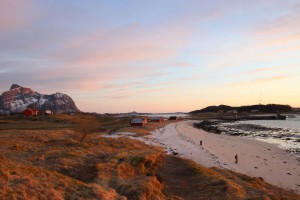 Elisabeth, Marius and I crossed this white beach before we picked up the car, drove home and crashed in bed. What a great day!